March 9 (Monday)
COVID-19 is spreading quickly. My cousin informed us about the community quarantine. I do not know where the details are coming from. He advised us to buy supplies worth a few weeks. I did not mind at first. But there is nothing wrong if I am going to stock up on food and essentials.
I scanned my pantry and cleared out anything past its expiration.
March 10 (Tuesday)
I got up early. I made a rundown of what is left in my pantry and what to add. I rushed to the office as usual. I even stayed a little longer.
March 11 (Wednesday)
I have learned that the virus is sensitive to temperature. I am not really worried about COVID-19. We will make it.
I booked a one-way trip going home on Holy Week. And check out the bag I have been eyeing lately. I am hitting two birds in one stone.
March 12 (Thursday)
PRRD addressed the public about COVID-19. He announced that NCR will be placed under community quarantine effective March 15. And will last until April 12. I talked to a few of my colleagues about my plans for going home. I really wanted to go back.
March 13 (Friday)
After work, I did a quick round in the supermarket. I bought a few essentials. People are panic buying, causing long queues in the supermarket. Alcohol, face masks, thermometers, and disinfectants flew off the shelves. There is a lot more to prepare than hoard alcohol and face masks.
I ordered a few essentials through LazMart. Stocking up on dry goods: cup noodles, coffee, cereal, and canned goods.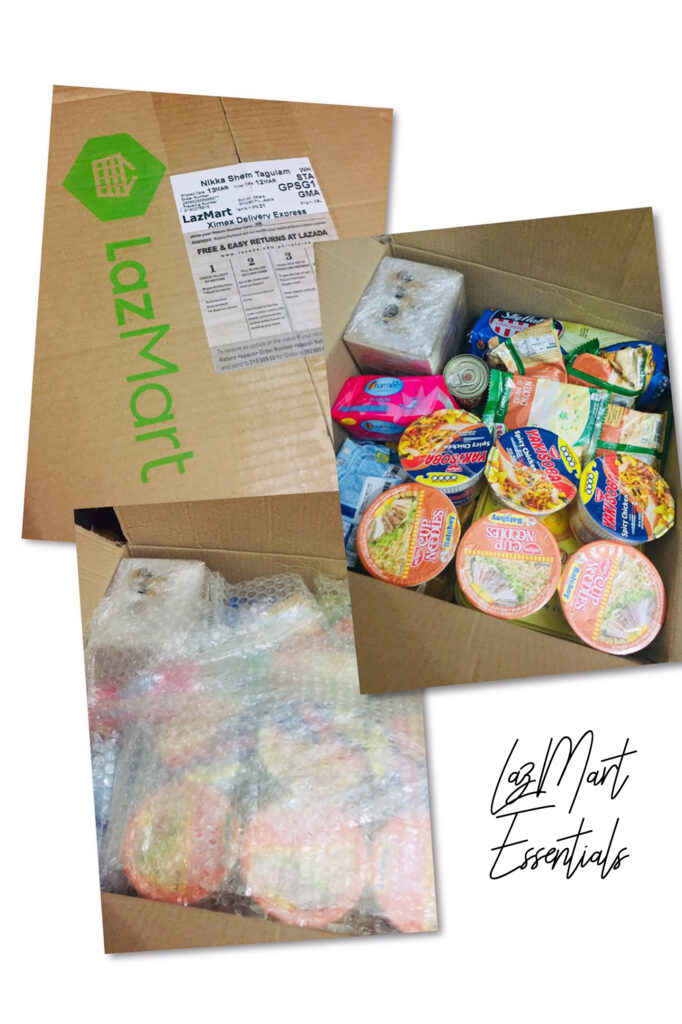 I have been informed that BOSH Training this Saturday is canceled.
March 14 (Saturday)
I dropped by 7-Eleven to buy breakfast, instant noodles, and a liter of juice. As usual, I hurried to work. Our team had a quick meeting about the quarantine. We are going to work by group. I have decided not to go home anymore.
I later went to the bank to pay my apartment rent and went to the grocery to buy some more essentials, maximizing it only to 10 items. No, I am not panicking, really.
March 15 (Sunday)
I decided to clean my unit, change to clean sheets, and do the laundry. I wanted to go back to the grocery store to get a few more items, but I decided not to do that.
I started to watch the "Kingdom."
---
How was your week before quarantine?