Uncategorized
Mumuso Korea ₱300.00 Challenge
My recent trip to Cubao made me want to visit all the Mumuso Korea stores in the Philippines. I have heard so much of Mumuso Korea offering variety of pretty impressive products a year ago. I admit I am addicted to anything cute and affordable. But I have been restricting myself from buying things I barely need. Hence the delay of visiting the store right away.
I decided to just check out what they got in store. I can't get enough of the stuff that are available there. I spent around 20 minutes roaming around looking through racks. I finally gave in and bought something.
Here are the items I got: Lightning to USB cable 1M (₱ 99.00), Royal Perfume in Brown (₱99.00) and Romantic Fragrance Hand Creams in Cherry and Magnolia (₱99.00). A total of ₱297.00.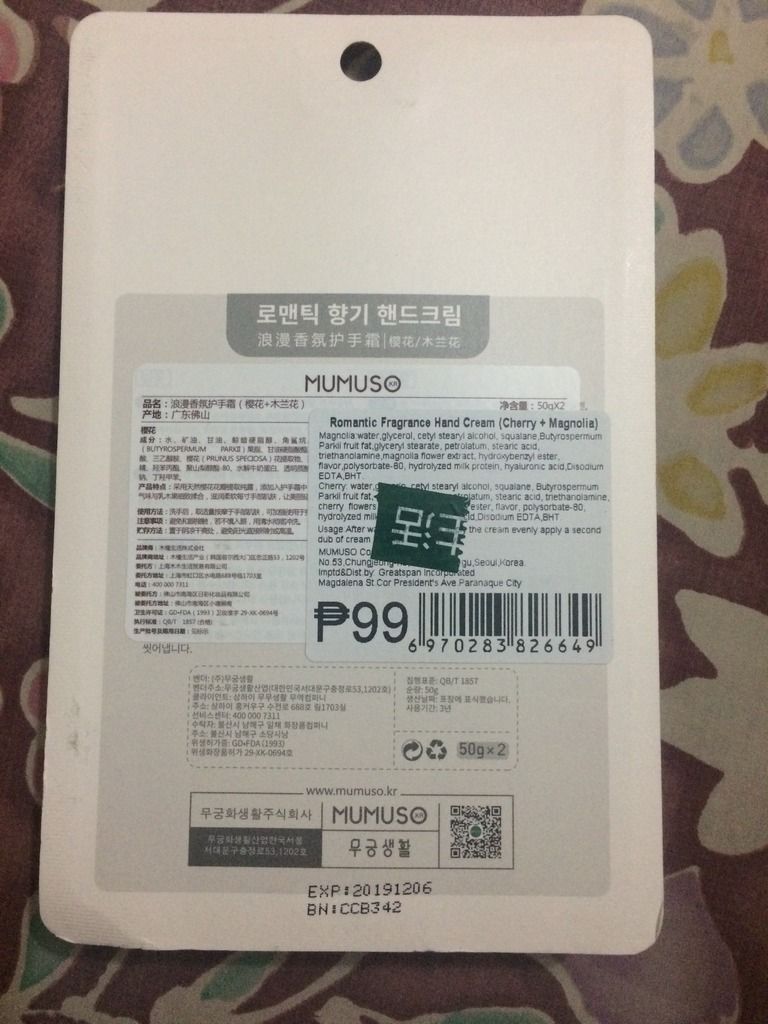 I apply hand cream after wash and whenever I am feeling dry. Hand creams are excellent product when it comes to hand skin care. It is wise to pop one of these hand creams in your desk and in your handbag. How often you do apply a hand cream?
This perfume smells amazingly good. It reminds me of summer spent at home. I will definitely get myself another bottle.
Have you gotten anything from Mumuso Korea yet? Feel free to share in the comment box below.